Today's first stop takes us back to Kingston. That's because the historic courthouse in downtown is a must see for any history lover! This courthouse was built in 1855 and served not only as a courthouse, but it also functioned as a hospital during the American Civil War. The building retired from serving as Roane County's courthouse in 1974, when the current courthouse was completed. This courthouse's days aren't over, though.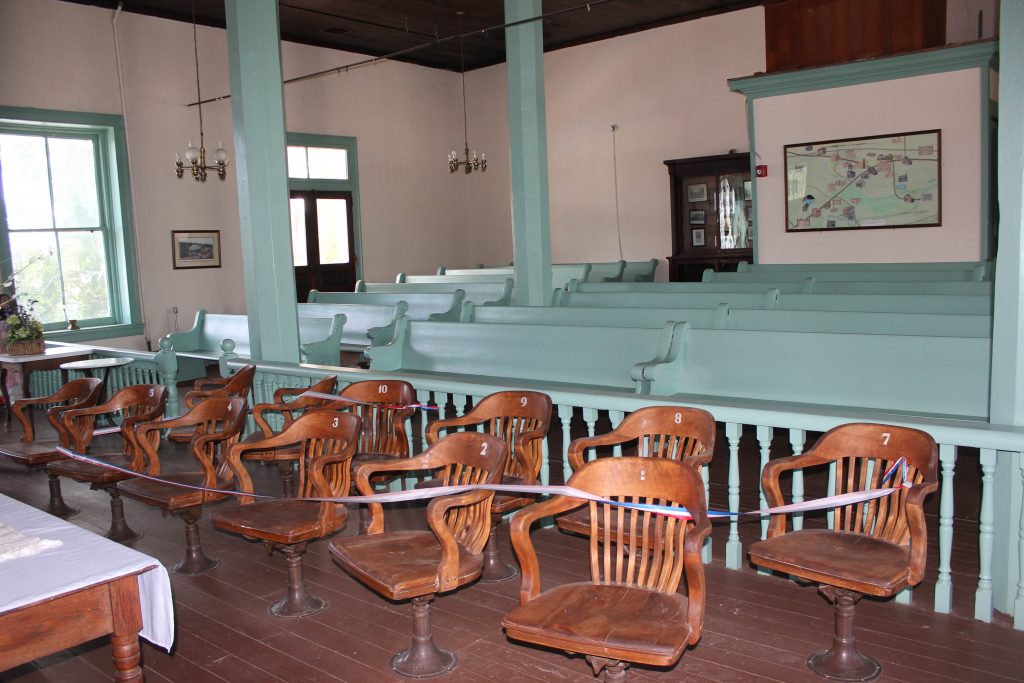 The historic courthouse is now the Roane County Museum of History, which provides insight on precolonial life, the history of our cities, and Roane's importance during the American Civil War and World War II. This site is also home to historical records, some which are over 200 years old! Last year marked the building's 50th anniversary of being listed on the National Register of Historic Places and is one of Roane's longest-serving sites on this register. Whether you're learning about your family's roots or want to explore this fascinating piece of history, be sure to visit the historic Roane County Courthouse—free of charge—at 119 Court Street in downtown Kingston. But right now, you may want to buckle up, because the next part of our historical adventure is a site you won't want to miss!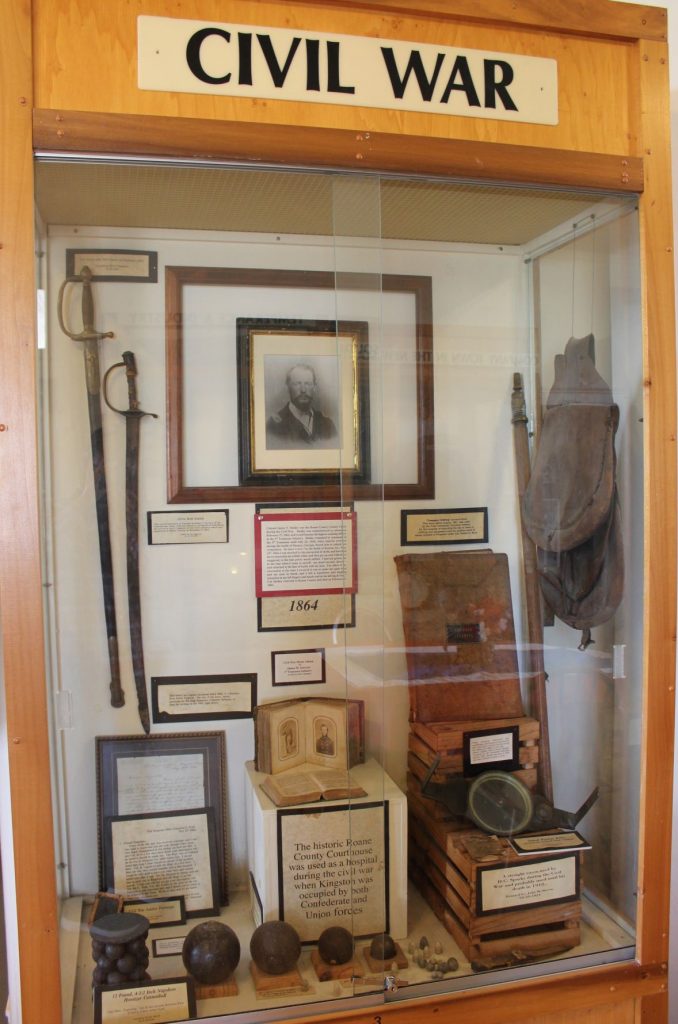 One of the most historic events in recent global history was developed by the U.S. government, with a large portion of this development taking place right here in Roane County. And, just 7 years ago, a national park was dedicated to this important piece of history. In Oak Ridge, you can explore Manhattan Project National Historic Park, which provides a rich learning experience of how our nation created both Oak Ridge and the atomic bomb. At this historic site, you have the opportunity to take a tour of the park and learn about Oak Ridge's central role as a secret city during World War II.
When you visit the park, don't forget to bring the kids along, too! It features a special museum just for them, helping to ignite a love for history in young minds. The park's visitor center is located at 461 W. Outer Drive northwest of downtown Oak Ridge. For more information about Manhattan Project National Historic Park, as well as the park's COVID-19 protocol, click here.
Now it's time to head across the county and visit a place lost to history. On the northern outskirts of Rockwood lies the location of a town that no longer exists. Cardiff, Tennessee was founded in 1890 by the Cardiff Coal & Iron Company. A land auction brought the town into near-instant existence, with many people eager to be a part of this to-be booming town. The Cardiff Coal & Iron Company had grand visions for Cardiff, and they expected the area's mining resources to propel the city to prominence.
But Cardiff was not meant to be. The Financial Panic of 1893 brought a swift end to the Cardiff Coal & Iron Company, and nearly all of the town's population left. Cardiff was a ghost town. While the town of Cardiff no longer exists, the area where the little town once stood still bears its name. Cardiff's legacy lives on through names such as Cardiff Creek, Cardiff Church, and Cardiff Valley Road, as well as historic photos of this town that once was. For more information about Cardiff, as well as photographs of this historic town, click here.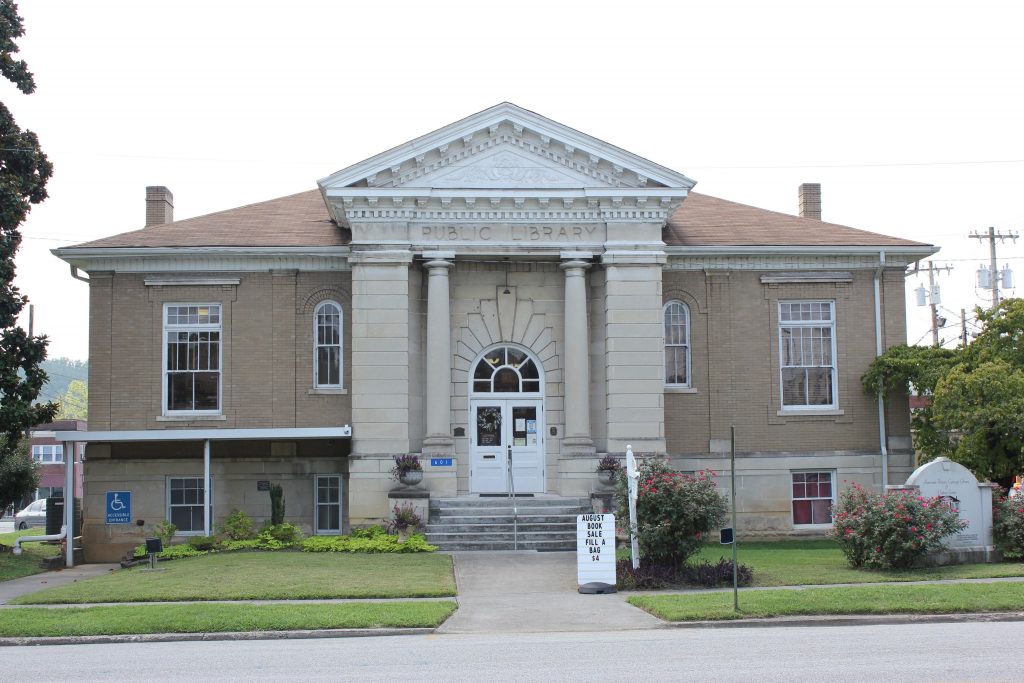 Our last stop is an iconic piece of local history, but make sure to keep the noise down. That's right—we're headed to the Harriman Public Library! This downtown library certainly isn't your average book-reading hub. That's because it's a Carnegie Library. If the name Carnegie sounds familiar, there's a reason: it belongs to the late Andrew Carnegie, a philanthropist with a heart for learning. During his lifetime, the wealthy Carnegie donated money to build 2,500 libraries across the world. Around 1,600 of those libraries were constructed as public libraries in the U.S. Some of these buildings have since been torn down or serve different purposes now, but others are still standing and serving as libraries.
One of those buildings is the Harriman Public Library, which was built in 1909 under great excitement. This library exhibits a taste of times past thanks to its Greek Revival architectural style and use of its original oak bookcases. You can also look through church, funeral home, and cemetery records to learn more about the people who have lived in historic Harriman. The Harriman Public Library is the perfect place to brush up on your history while relaxing in one of Roane County's historic sites—all for free! The library is located at 601 Walden Avenue in downtown Harriman, just outside of the historic Cornstalk Heights district.
Thank you for time travelling with us and visiting these amazing historical sites throughout Roane County! Next time, we will be shifting gears and learning about some history-making people who have called Roane their home, including a Hollywood actress, a University of Tennessee football coach, and a couple of people who came under the spotlight within our county lines. Until then, keep exploring Roane County's historical sites (including these featured on our website) and show us your pictures by using #RoaneRewind!